Hi!
I initially made this pattern about 2 years ago, so it was time to edit it.
I just downloaded a new version to my shops.
If you bought it via Etsy or Ravelry, feel free to download the new file. It's in a format of my current pattern template and more comprehensive.
If you don't have this pattern, check it out! :)
Tea Rose Doily Purse Crochet Pattern (clickable link).
Happy crocheting, my friends!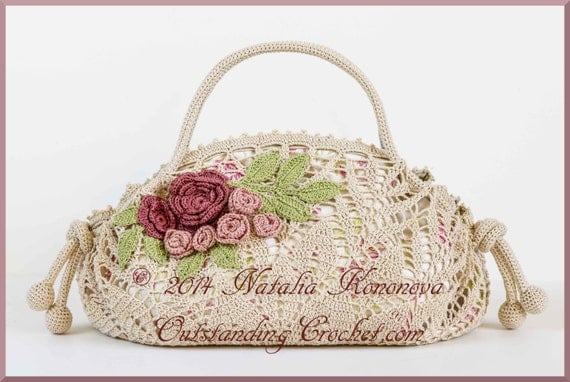 or: