Well, I never know, but I believe this one is a shrug, it's almost ready.
Yarn is bulky weight, so it's one week-end project to complete.
Soon in the shops.
I am also working on my new web-site, so I will be moving soon. The domain won't change and I will have a blog there as well. So everything stays and looks better.
I also have a warning for you! :))
Yesterday somebody decided to print my pattern - Motif Shrug / Cardigan: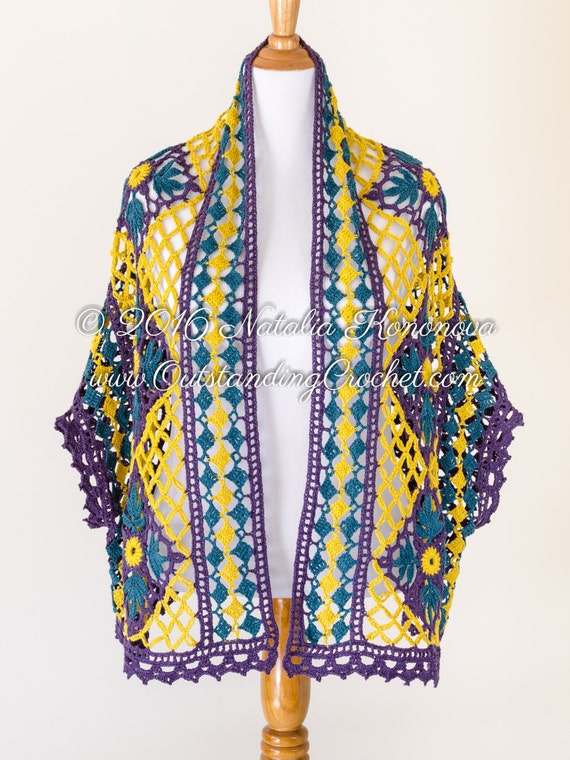 She started to print it without looking in. The pattern is consisted out of 3 files - only main one is 50 pages and 160 images!
So, she told me, "I started to print, still printing... still... OMG!"
:))) well, she printed herself a book!
Please, be aware, I strive to give you as much instructions and step pictures as I can, so some of my patterns are really extensive... Check them out and print selectively if you need. :)
Thank you for purchasing my patterns!
Happy crocheting!
Natalia